Investors play safe amid security concerns
Comments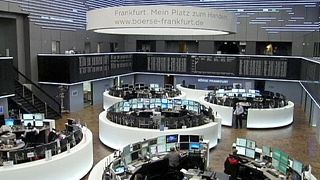 European investors are said to have been returning to safer assets as markets focus on international security issues in the wake of the Paris attacks.
Stocks have fallen, core bonds have risen – but economists say the moves reflect caution, an awareness of downside risks – but there's no sign of outright pessimism.
"Once the uncertainty can be removed, that will be positive for markets. But in the meantime, and at the slightest hint of any further trouble, I think it's fair to say investors are going to go back to buying havens, such as the US dollar and gold," said Richard Hunter, Head of Equities at Hargreaves Lansdown.
More than ever it seems Germany is seen as a safe haven, with the cost of borrowing at a record low.
An auction of two-year German government debt on Wednesday drew the lowest yield since World War II.
The government borrowed five billion euros over two years at a yield of minus 0.38 percent – meaning investors are making a loss by lending to Berlin.