Titanic's last lunch menu to be auctioned
Comments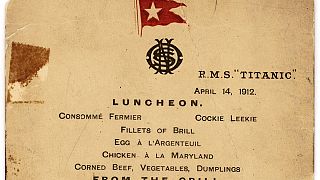 More memorabilia from the Titanic is being auctioned. This time it's the ship's last lunch menu enjoyed by first class passengers on board the ill-fated liner.
It's expected to fetch the equivalent of 62,000 euros.
For the record they could have chosen grilled mutton chops and custard pudding.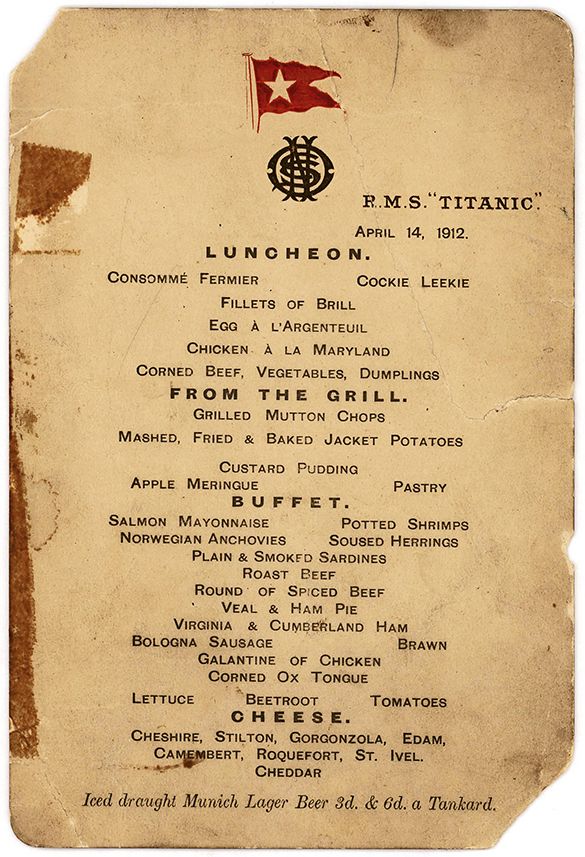 Along with the menu is a letter written by one of the ship's survivors and a ticket from the Titanic's Turkish baths weighing chair, used to measure a person's weight.