Olympic 2020 logo scrapped amid plagiarism claims
Comments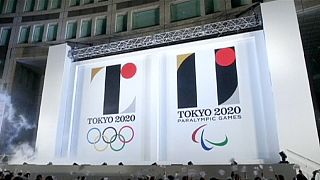 Organizers of the 2020 Olympic Games in Tokyo have scrapped the Games logo following allegations of plagiarism by a Belgian designer.
Although organizers maintain it was not copied, they said there were too many doubts over the emblem for it to be used.
The logo was unveiled only last month.
Belgian artist Olivier Debie claimed that the logo was similar to one he had designed for the Theatre de Liege in 2013.
A lawsuit had been filed to prevent it being used.
It has not been the greatest of starts in preparing for Tokyo 2020.
In July plans for the Olympic stadium were also scrapped amid growing concerns over costs.
After apologizing to the people Tokyo 2020 chiefs said a new logo will be decided as soon as possible and in open competition.