Korean athlete taken to hospital after Olympic test race
Comments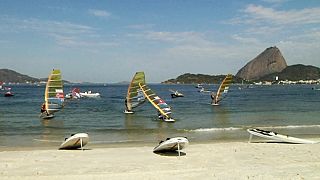 South Korean windsurfer Wonwoo Cho was taken to hospital earlier this week after falling ill at the Olympic sailing test event in Rio de Janeiro's polluted Guanabara Bay.
The water venues have come under heavy criticism due to the amount of sewage that is spilled into the bay.
According to reports, the waterway cleansing efforts are only at about 50% and unlikely to change greatly with the events less than one year away.