Missing MH370: analysis of wing part due to begin in France
Comments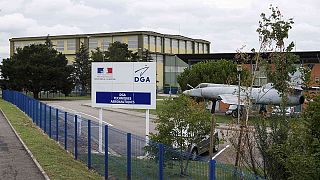 All eyes are on a specialist military facility in Toulouse, as experts begin examining a wing part from a Boeing 777 jet found on the Indian Ocean island of Reunion.
It is the same model of aircraft that was used for Malaysia Airlines flight MH370, which vanished last year, en-route from Kuala Lumpur to Beijing, with 239 passengers and crew on board.
The piece of debris, found roughly 3,700 kilometres from the expected crash zone, was consistent with where the plane went down, based on analysis of ocean currents, winds and waves, Australian officials and independent oceanographers said last week.
Other items, picked up on the shores of Reunion, have also been arousing interest.
Malaysia has sent experts to Toulouse, for the analysis of the wing component, known as a 'flaperon.'
The focus now is to establish whether it belongs to MH370 and, if so, how much light it can shed on what went so catastrophically wrong with what was a routine flight.