Northern California 'Rocky Fire' blazes out of control
Comments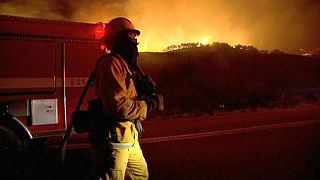 A brushfire burning out of control in northern California has forced the evacuation of at least 500 people from their homes.
Nicknamed the "Rocky Fire", the blaze in Lake County nearly 200 kilometres north of San Francisco is one of several threatening homes and land.
Local media reports say the wildfire more than doubled in size overnight.
Fire officials say the state is in its fourth year of record drought.