Former FIFA Vice President Chung to run for world football's top job
Comments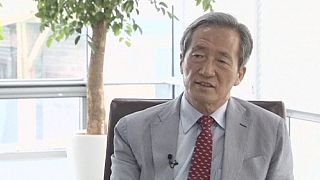 Former Fifa vice president Chung Mong-Joon is to stand for the presidency of football's world governing body.
The 63-year-old billionaire is one of the most influential figures in Asian football and is also a major shareholder of Hyundai.
Michel Platini announced on Wednesday his intention to run for the FIFA presidency but Chung believes he's not the right man for the job.
He said: "He is a good person, I like him very much, but if you want to ask me whether this is a good timing for Michel to become FIFA president, right after President Blatter, I do not think this is good news for FIFA and I do not think this is good for Michel as well."
The South Korean added he hasn't yet got the backing of the required five Fifa federations to stand but was confident of getting that support.
The official deadline for potential candidates is October while the elections are due to take place on February 26.