Mexico offers $3m reward for escaped drug lord
Comments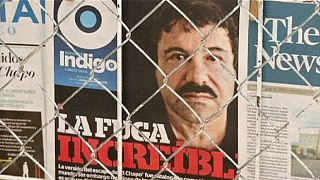 Mexico is offering a 3 million dollar reward for information leading to the arrest of the worlds most notorious drug lord "El Chapo" Guzman.
His dramatic escape on Saturday via a tunnel more than a kilometre long dug under the prison has pointed to collusion from prison officers.
So far 31 prison officials have been taken in for questioning.
The incident has raised pressure on President Enrique Pena Nieto who has vowed to curb corruption and the drug gangs that play a dominant and violent role in his country.