Afghan security forces kill gunmen in battle at a Kabul guest house
Comments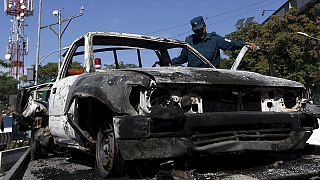 Police in Afghanistan surrounded a guest house in the Wazir Akbar Khan district of Kabul late on Tuesday night, when heavily armed gunman stormed the area which is home to several embassies and government buildings.
Gunfire and explosions could be heard as the insurgents, now known to be Taliban, battled with Afghan security forces.
Police claim to have killed all four militants. There were no further casualties.
The Afghan capital has been hit by a series of high-profile attacks on foreigners and government targets over the past two weeks including one on the Park Palace Hotel which left over a dozen dead.
NATO's 13 year combat mission officially ended in December and the small contingent that remains is engaged in training Afghan security forces.