Today, no in-competition films for our daily coverage, but instead we're taking a walk through the corridors of the Palace. The smartphone clip takes you through the private areas inaccessible to the public. And even inside the palace, there are several security checks not only the right accreditation, but the color and even the cover of the badge which designates access for special events.
But you can come with us over the balconies and terraces, inside and out, with occasional views of the beaches … for a day in the life of a Cannes journalist …
Vincent Cassel and Maïwenn leaving the press conference of the film Mon Roi.
Later, we meet Costa Gavras, alongside French Prime Minister, Manuel Valls and Fleur Pellerin, French Minister of Culture. They are doing an interview for the news. But of course Valls will not say anything …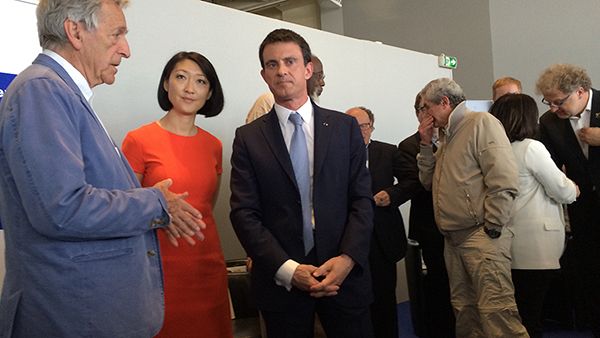 Then there is lunch on the terrace of the Salon des Ambassadeurs, on th sea side, but sadly the press is not invited and will have to wait to eat, we still have a lot of work to doo …
But before heading off to the editing room, a small 360 degree turn behind the Palais. Starting from the Port include the Palace and access to the Photo-Call (white tent) where Cate Blanchett is being strafed. Below, the Film Market, and continuing into the distance, the Croisette and the beach …
Finally, passing in a VIP lounge by chance we spotted Isabella Rossellini, sitting with a friend taking tea … We did not stop, but say hello politely, then, once on the terrace take cover behind a potted plant for a long distance shot … The daughter of Ingrid Bergman and Roberto Rossellini enjoying to some peace and quiet …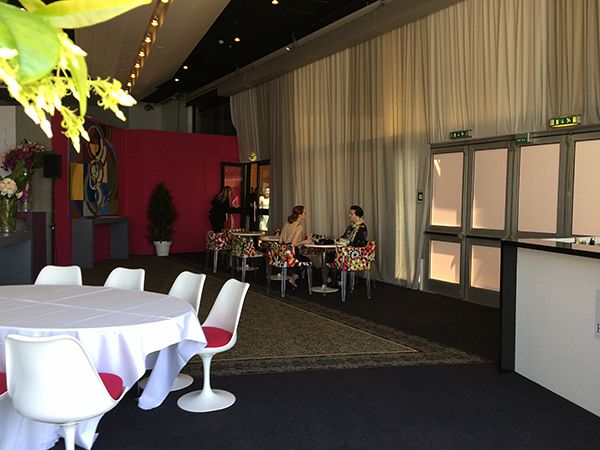 All views
Get a different perspective
Every story can be told in many ways: see the perspectives from Euronews journalists in our other language teams.