A Texas shootout between rival gangs leaves nine dead
Comments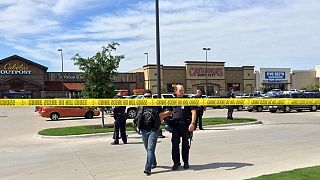 A shootout between rival gangs in Waco, Texas, has left nine people dead and more than a dozen injured.
The fight, which involved members of at least three gangs, erupted shortly after noon on Sunday and quickly escalated into a full brawl with clubs, knives and chains.
When the shooting began police moved in with some of them also discharging their weapons.
At the end a witness said bodies were scattered across two car parks.
Three people were arrested.