Glittering prize: Rare diamond up for auction in New York
Comments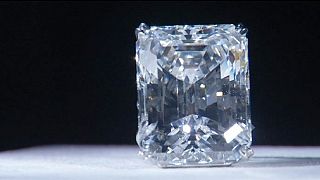 A rare diamond is set to fetch up to 23 million euros at auction in New York – making it more than a girl's best friend!
Sotheby's describes the jewel as "the ultimate 100-carat emerald-cut diamond".
The auction house says it is "internally flawless" and "unlike any diamond offered at auction before".
It is being sold on April 21 among other glittering treasures – none of which come cheap.