Italy coordinated the rescue of almost 1,700 migrants on a dozen boats over the weekend, mainly from Syria and Eritrea.
Balmy spring weather and improved sea conditions have seen a new wave of refugees and migrants from the Middle East and Africa who regularly risk the hazardous journey across the Mediterranean to reach the European Union.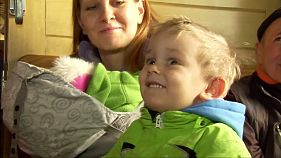 German youngsters enjoyed an early taste of Christmas during a special train ride.