German author Günter Grass, the Nobel Prize-winning writer of The Tin Drum, has died
Comments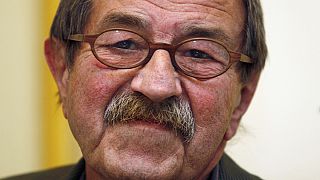 Controversial German author Günter Grass has died at the age of 87.
His publisher said he passed away at a clinic in Leubeck in northern Germany on Monday morning.
The Nobel Prize-winning novelist was best known for his book The Tin Drum, an epic treatment of life during the Nazi era.
Grass had political leanings toward the left. He had strong views and spoke out on many issues, such as in his poem about Israel, 'What Needs To Be Said', in which he voiced concerns about Israel's nuclear capability and its attitude towards Iran.
Despite his outspoken character Grass was as widely admired as he was disliked. His cooperation with former Chancellor Willy Brandt was legendary.
"He was a father figure who rubbed a lot of people up the wrong way, especially those who after 1945 wanted to put the past behind them as quickly as possible", said the German Foreign Minister, Frank-Walter Steinmeier.
Much of his work shone a light on the Nazi era and German guilt after the Second World War.
Because of that many people were shocked when in his 2006 memoir Skinning the Onion, he revealed that as a teenager he had volunteered and had served in Hitler's Waffen SS.