Eurasian Economic Union Summit begins with a show of disunity
Comments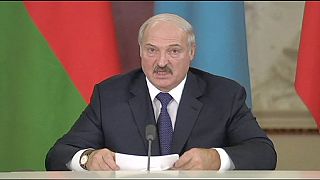 The leaders of Russia, Belarus, Kazakhstan, Armenia and Kyrgyzstan have sealed a deal to introduce a Eurasian Economic Union which will come into existence on January 1 alongside a joint security agreement.
As this was meant to be a meeting of minds in a friendly environment journalists stared opened mouthed as Belarus President, Alexander Lukashenko, launched a stinging attack on Russia, while sat next to an amused President Putin.
"The Russian agricultural watchdog has limited production and delivery of goods from Belarus to the Russian federation. Moreover, in violation of all international norms, we face a transit ban on our territory. It was done in a unilateral way without any consultation bypassing the Eurasian Economic Commission and as we learned during today's talks Vladimir Putin, it went ahead without his agreement."
Mr Putin, simply smiled, said thank you and shook everyone by the hand.