Next James Bond film 'Spectre' vows loyalty to past 007 icons
Comments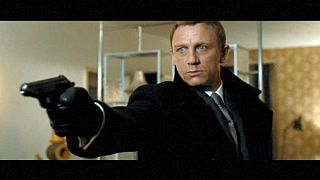 James Bond will take on a sinister organisation with links to his past in the next instalment of the blockbuster spy series, which star director Sam Mendes said on Thursday would be called "SPECTRE".
"Spectre" was the name of the international crime syndicate in the classic Bond films of the 1960s, standing for the Special Executive for Counter-intelligence, Terrorism, Revenge and Extortion.
The members of the cast for the 24th official James Bond film were introduced at a launch event in London.
The new Bond girls will be played by Italian actress Monica Bellucci and Lea Seydoux from France.
Double Oscar winner Christoph Waltz is to play a leading role – presumed to be the villain – in the movie, which will feature several familiar faces from previous Bond films.
Not least among them, Daniel Craig will play 007 for the fourth time, while director Sam Mendes faces the challenge of emulating his phenomenal success with "Skyfall".
Mendes presented returning cast members Ralph Fiennes, who plays "M" after a long turn in the role by Judi Dench, alongside Naomie Harris, Ben Whishaw and Rory Kinnear.
Filming begins next week in London and will continue over seven months, taking in Austria, Italy, Mexico and Morocco.
The film's title, as well as confirmation that 007 will be driving another Aston Martin DB 10, suggests that Bond fans who believe their hero should keep in touch with his prestigious past are unlikely to be disappointed.
"Spectre", to be produced by Michael G Wilson and Barbara Broccoli, is due for release in the UK in October 2015.