At least 17 people died and 18 others were missing after heavy rain and floods struck southern Morocco over the weekend, destroying houses, vehicles and roads – local media reported on Monday (November 24).
The army deployed helicopters to evacuate dozens of people, including some foreigners, in several areas threatened by rising river levels.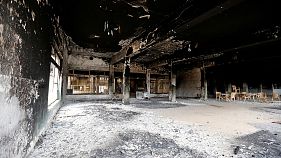 Iraqi special forces battled ISIL militants to take control of the Mosul University campus.