At a star-studded event in Washington on Wednesday night (November 19), singer-songwriter Billy Joel was honoured with the Library of Congress Gershwin Prize for Popular Song.
Tony Bennett, John Mellencamp and Kevin Spacey were among those on hand to celebrate the music legend, while Barbara Streisand, James Taylor and past Gershwin winner Paul McCartney appeared in video greetings.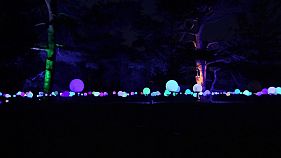 Flaming torches, yuletide carols, singing trees and lasers are all being deployed by the Royal Botanical Gardens at Kew in London.