It happens all the time; you go for your weekly shop and then what do you see from the car park but a stray big cat.
French police have been gingerly combing the countryside around EuroDisney near Paris for what the authorities initially said could be a tiger, although none has been reported missing. Residents were told to stay indoors.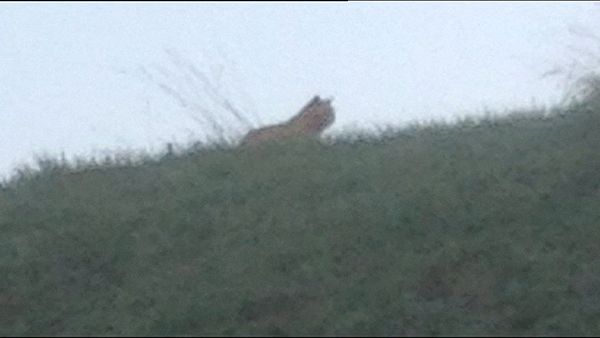 The couple who spotted the tiger jumped back into their car to call the police.
"My wife was a bit scared, especially when we were crossing the car park. It's true that we're not used to running into a tiger when coming to work in the morning," joked the husband.
One theory was that the tiger may have escaped from a zoo where it was not registered.
However police scaled back the massive hunt on Friday after experts said the animal that triggered the deployment of hundreds of emergency services workers, animal-trackers and a helicopter was probably little more than a large cat or lynx.
Local authorities said it was no longer a question of a potentially deadly tiger on the loose.
Eric Hansen of the national agency for hunting and wild fauna, said the animal in question was more likely a smaller and far less dangerous creature, maybe a lynx and or even just a large domestic cat of 10 kilos.