06/11/14 12:53 CET
| updated xx mn ago
| updated at xx
1415274792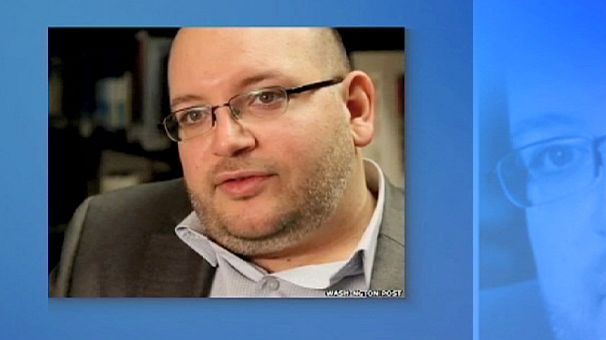 A senior adviser to Iran's supreme leader has said he anticipates that jailed Washington Post reporter Jason Rezaian could be freed "in less than a month."
Mohammad Javad Larijani, the head of the country's human rights council, made the comments in an exclusive interview with euronews in Geneva, Switzerland.
Rezaian, who holds both Iranian and US citizenship, started as the Washington Post's Tehran correspondent in 2012.
The 38-year-old has been detained without charge for more than 100 days.
He has been unable to consult with a lawyer because no formal charge has been brought against him, his family said in a statement on October 29th.
Here is the full transcript of euronews correspondent James Franey's exchange with Larijani about Rezaian's case.
euronews: "I'd just like to move on to talk about some specific cases. There's a Washington Post reporter Jason Rezaian, who has been detained for more than 100 days. What has he done wrong?"
Mohammad Javad Larijani: "Well, I am not in a position to judge, I am just reporting that the security officials filed against him charges that he was involved in activities beyond journalism."
euronews: "What does that mean?"
Larijani:
"Well, involving activities which breaches the security of the state."
euronews: "Because the last article he wrote before being detained was about how Iranians love baseball. How does that threaten national security?"
Larijani: "No, this definitely does not bring any charge against him. So let me just stop at this point and say that these charges considered by the prosecutor of the case are enough to detain him. You know, if a charge is against somebody than the judicial system should order the detention. The security people, like the United States and Britain, they cannot themselves detain a person. So this prosecutor detained him and again renewed his detention because the file was not ready, but I think this dossier is approaching completion then he has ample possibility in the court to defend himself. My hope is that before going to the court process, the prosecutor could be content to drop the case to see that maybe the accusations are not quite substantial. But anyhow it is his decision; it will go to the court. And there were several cases before that in which the court either dropped the case or indicted him for a number of reasons."
euronews: "His family say there's no basis for the allegations whatsoever against him. They think it is complete nonsense."
Larijani: "Well, there is no reason that we should get a journalist, no to detain a.. .there are tens of journalists who are coming from foreign (sic) to Iran and going back. What is the benefit of that? If we don't detain him, they make good report (sic) in the country. So I don't see reason why the system, the security system, should cheat on that. But anyhow…."
euronews: "How likely is it do you think that we will see him released soon?"
Larijani: "This is what I expect."
euronews: "In how many days?"
Larijani: "Well I don't know, but I expect that his case will come to a rather final stage. Either he will be totally discharged or it will go the court and the court will make a final decision."
euronews: "Forgive me if I could just push you on this."
Larijani: "No, please."
euronews: "Your brother is the head of judiciary. He has the power to recommend that someone be pardoned to the Supreme Leader. How likely is it do you think that he will be released in the coming days?"
Larijani: "Well, the pardon doesn't go in that way. It has by itself rules and procedure. Then first, there should be the court proceedings. Maybe the court pardons him itself and totally drop all the charges then everything is finished. If not, he has been indicted then the second line, the pardon line, will start. So we should go through this mechanism. It doesn't go straightforward."
euronews: "So we think that…within a week or two?"
Larijani: "Well, I anticipate in less than a month."
euronews: "That the procedure will come to an end?"
Larijani: "Yes, yes."
More about: