At 21h20 the barrier rose at the frontier post on Bornholmer strasse. The Berlin Wall was open.
The decision to throw open the border was announced live during a Politburo press conference. At 18.57, Gunter Schabowski made a vague declaration about the GDR adopting new rules for East Germans wanting to move to the West. A few hours later, a huge crowd gathered at Berlin's most northern checkpoint at Bornholme Strasse.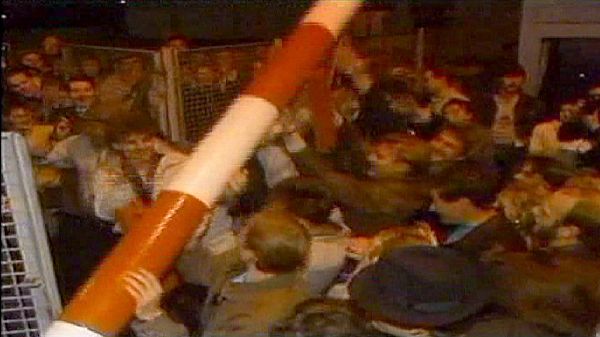 Some 20,000 people passed unchecked over the railway bridges within an hour. But the flood gates were yet to open at the city's other checkpoints as thousands of east Berliners were still having their passports stamped by overworked border guards. Maria Schuler was one of many who dared to make the crossing 20 years ago. She said: "I lived in this area so long, over 20 years, and I was albe to see this bridge, but I couldn't go up onto it. I wanted finally be able to stand there. And I stood there and drank champagne and cried".