As a government deadline looms in Hong Kong for pro-democracy protesters to leave the streets, many appear to be on the move and regrouping.
Hundreds of demonstrators are reportedly leaving the working class Mong Kok area where clashes have previously broken out and are heading for a district that houses government buildings.
"If they clear the area with violence, then of course I will leave," said one protester. "After all I am just a normal person. 
"But if they don't use violence, I will  persevere and abide  by the principle of civil disobedience, and take responsibility for what I've  done. If I have broken the law, and they arrest me, I will accept that."
The government has given notice that it wants the streets cleared by Monday morning, but many protesters are vowing to continue their battle.
Another protester said: "I also think there's a possibility that they're going to try to get us to leave, but we're going to stay. Although, if our lives are threatened, then we'll go."
At the heart of the crisis is Beijing's insistence that it has the final say over who can stand for election to lead Hong Kong in 2017.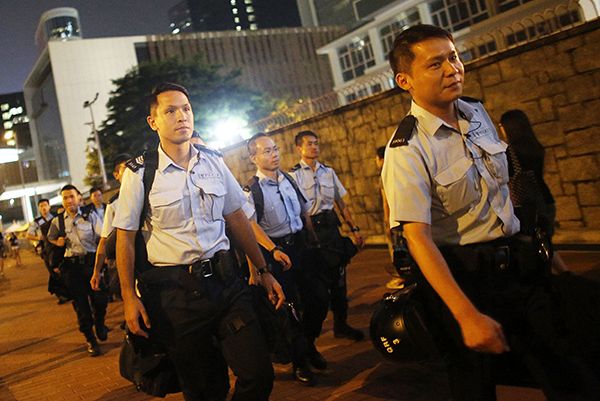 Photo Credit: REUTERS/Carlos Barria