Rain is hammering a large part of the eastern US with forecasters predicting the wettest day of the year in many areas.
Authorities say 20 eastern states are in danger of being flooded.
The Florida Panhandle has been hit hard along with coastal Alabama.
In Pensacola over half a metre of rain fell in 48 hours spreading concern in the community.
One Florida resident said: "It was coming hard, just real hard, trying to see what was going on, it was dark and you could see the water keep on rising. You're just praying it didn't get all the way in the house."
The severe weather as well as damaging property and infrastructure has claimed the lives of more than 30 people over the last week.
In Alabama the rain caused havoc. "An insane amount of rain. It's crazy, way more than I have ever seen in my entire life. Just, torrential downpour, flooding everywhere, roads collapsing all over the place. It was insane," said one of those affected.
The deadly weather pattern looks set to continue until the end of the week.
The US National Weather Service believes around 30 million people are under threat from the severe conditions.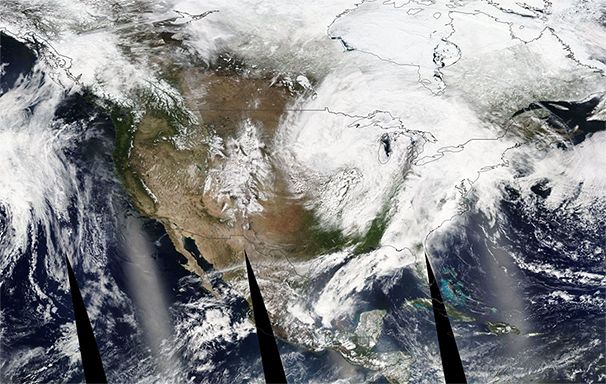 MODIS/ NASA