The strongest cyclone in three years is poised to bring winds up to 300 km per hour to Australia's northeast coast.
Residents are bracing themselves for the cyclone that is expected to hit land later.
They fear the destruction the twister may bring.
Severe Tropical Cyclone Ita will hit the coast near Cooktown. Torrential rains are forecast, posing a threat to about 9,000 people.
Campbell Newman, Queensland State Premier, explained: "…it crosses the coast around Cape Flattery, Cooktown and Hope Vale. But I want people to know that everything that we can do to protect communities – has been done."
Newman warned that homes built before 1985 may not withstand the impact.
Local residents have been urged to go to cyclone shelters.
Sugar farmers in Queensland are worried about potential damage to up to 7 million tonnes of cane. 95 percent of Australia's sugar is produced in the area.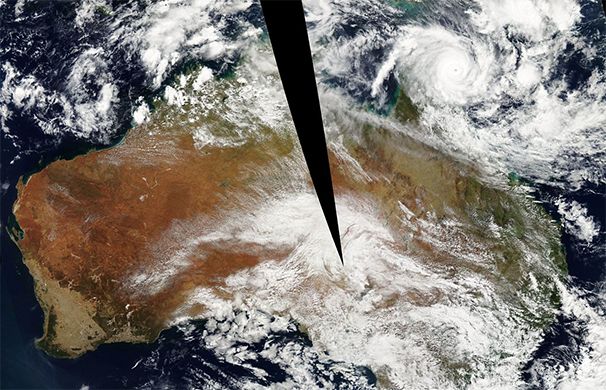 Photo credit: NASA/ MODIS