The ITER project is truly at the frontier of knowledge, a collective effort to explore the tantalising future of free, clean and inexhaustible energy offered by nuclear fusion. Where the Large Hadron Collider at CERN pushes the boundaries of physics to find the origins of matter, the ITER project seeks to give humans an endless stream of power which could have potentially game-changing consequences for the entire planet. In this article, Robert Arnoux from ITER offers us his vision of nuclear fusion.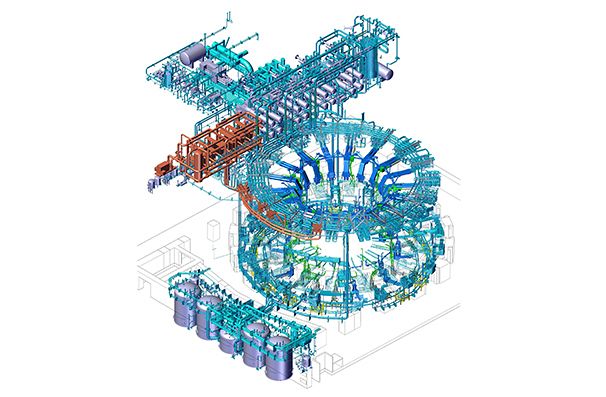 Opinion: A new star will soon be born, a star unlike any other … a man-made star. ITER— both the Latin word for "The Way" and the acronym of International Thermonuclear Experimental Reactor—will light up in the early years of the coming decade. From a scientific and technological point of view, it will be one of mankind's major accomplishments. The creation of an artificial star and the tapping of the tremendous amounts of energy produced will forever alter the course of civilization.
The ITER project, a multibillion-euro international collaboration that brings together China, the European Union, India, Japan, Korea, Russia and the United States, is the culmination of 60 years of research and decades of diplomatic negotiation. It was the dream of three generations of physicists; it is now the reality of the hundreds of scientists, engineers and labourers gathered in southern France where the ITER installation is under construction.
The ITER machine is a tokamak, the Russian acronym for Toroidal Chamber, Magnetic Coils. Tokamaks were developed in the Soviet Union in the 1960s at a time when nations were experimenting with all kinds of different systems to reproduce the nuclear reactions at work in the core of the Sun and stars.
A tokamak, like a star, is designed to fuse light atoms into heavier ones. A tokamak is a magnificent tribute to Albert Einstein's E=mc2: the tiny loss of mass that results from the fusion process translates into a huge quantity of energy. One gram of fusion fuel (the hydrogen isotopes deuterium and tritium) generates as much power as eight tons of oil.