New lead in search for missing Malaysia Airlines jet

Search teams looking for the missing Malaysia Airlines plane have a new lead.
More than 100 potential objects between one and 23 metres in length have been spotted on French satellite images covering the search zone in the South Indian Ocean.
Investigators cannot tell whether the possible debris is from the missing plane. But, the new images will help direct the search operation.
Hishammuddin Hussein, Malaysia's Acting Transport Minister, told a news conference that, "We will never give up trying to find the plane. In order to bring closure for the families, and to establish exactly what happened to MH370".
"Australia, China and France have already released satellite images showing objects that may be related to MH370," he added.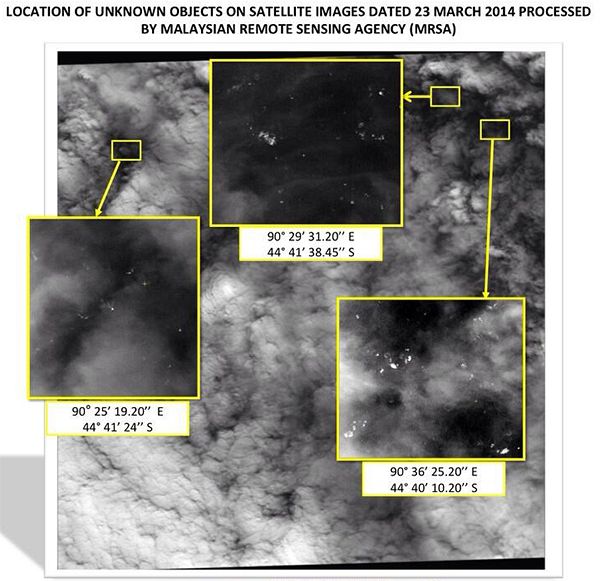 The minister said that it's imperative to link the possible debris to flight 370. This will help further reduce the search area, and locate more debris from the plane, he said.
Meanwhile, a civilian aircraft, one of 12 scouring the region some 2,500 km southwest of Perth, had seen two objects thought to be a rope.
And a blue object was spotted by the New Zealand Air Force, the Australian Maritime Safety Authority said on its Twitter feed.