13/01/14 18:31 CET
| updated xx mn ago
| updated at xx
1389634266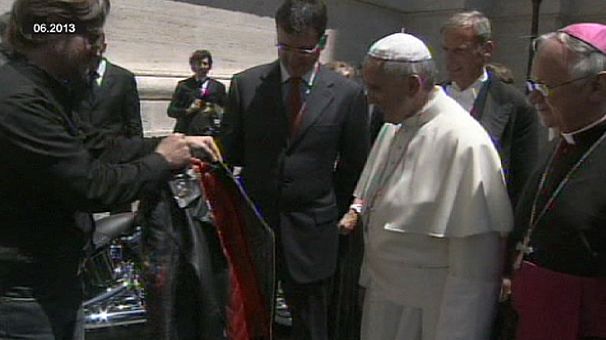 It may come as a surprise to learn that Pope Francis owns a Harley-Davidson.
He was presented with the bike after blessing hundreds of Harley fans (and their bikes) in St. Peter's Square.
The Pope has now announced plans to auction the bike off to raise money for charity.
Proceeds from the sale will reportedly go to organisations supporting the homeless – a cause close to his heart.
More about: