Swathes of the northeastern United States were braced for more bad weather as the first winter storms of 2014 hit on Thursday.
An arctic storm system of heavy snow and plummeting temperatures has gripped the lower Mississippi Valley all the way to the Atlantic Coast as well as New England.
Many returning home from the holidays were caught out with thousands of flights nationwide cancelled or delayed. Chicago's O'Hare International and Newark's Liberty International Airport were the worst affected. New York's three main airports are offering cots for stranded passengers.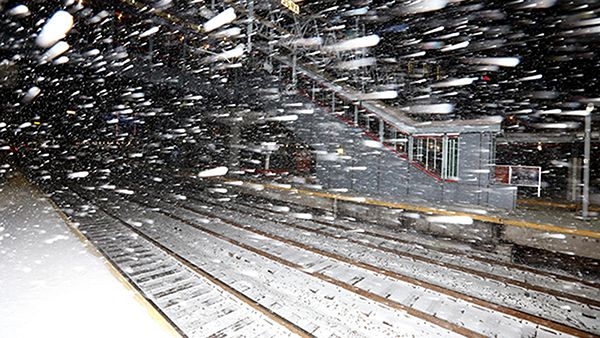 Meteorologists predict more snowfall overnight and in Massachussets, the temperature is expected to dip to minus 25 degrees Celsius.
Deval Patrick, the Governor of Massachussets moved to warn citizens: "We have a serious and significant winter storm, which will affect the whole of the state through today and into tomorrow. The hazards in addition to the storm, include snow, strong winds, extremely cold temperatures and the potential for coastal flooding."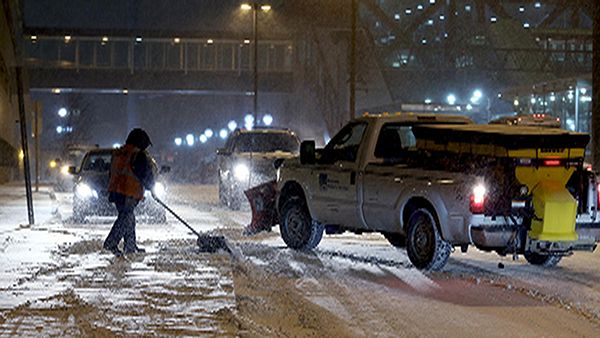 Schools have been closed in Boston, which is braced for as much as 35 centimetres of snow and in Maine, wind chills reached 43 degrees Celsius below zero on Wednesday.
Officials across the region have also urged people to stay at home and keep off the roads wherever possible.
The storm is expected to fade by midmorning on Friday.