From Ukraine there was an emphatic message to their president in Vilnius. Independence square in Kiev hosted its seventh day of protests.
Around 300 pro-EU demonstrators mainly students were present though the numbers are expected to swell in the evening. Police were on hand but there were no clashes.
After a request from former prime minister Yulia Tymoshenko the Ukraine and EU flags were the only symbols of protest on show.
"During the period of his presidency we have come to understand that he is a dishonest man who does not do anything to make the country better and improve conditions for the people," said Nazar a protester from Lviv.
Olga who had travelled to Kiev from Ternopol added: "I believe in the wisdom of our President and believe that he will make the right decision for the country and not for himself only and that's what we hope for. But if this does not happen we will take steps. I think the protests will not end."
On Friday a human chain stretching from Kiev to the Polish border is planned in protest. It is reckoned it will involve one million people and stretch a distance of around 625 kilometres.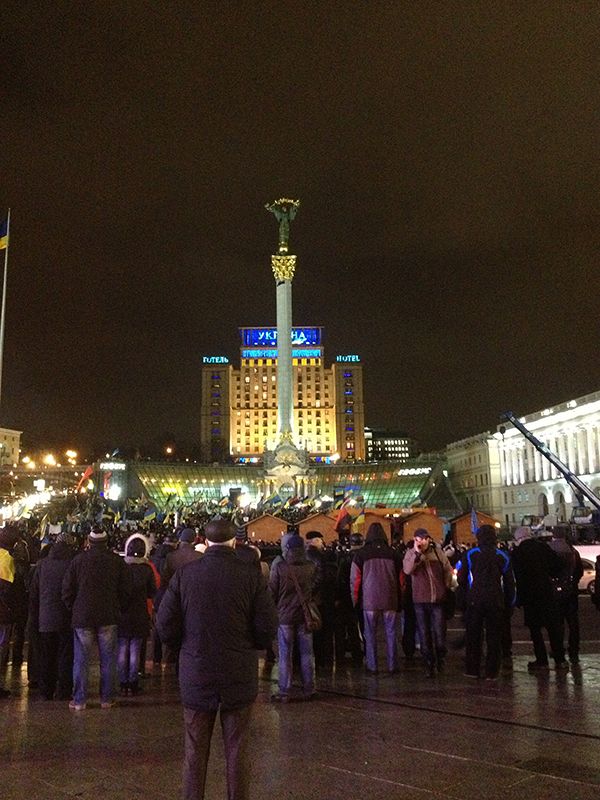 Photo Credit: Christopher Luevano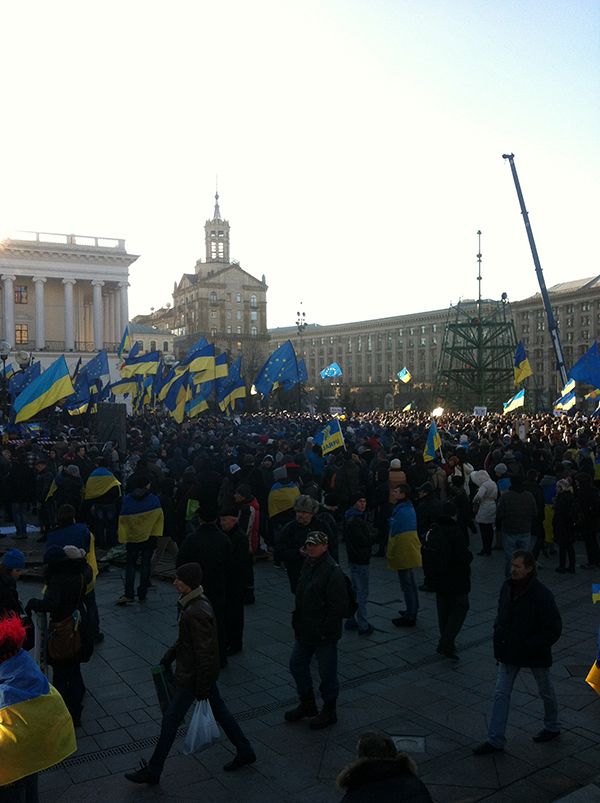 Photo Credit: Ian Kent
Are you in Ukraine? Send us your thoughts, pictures and videos to witness[at]euronews.com