The International Atomic Energy Agency has signed an agreement with Iran which opens the way for its inspectors to visit two more nuclear sites.
The joint statement, said Ali Akber Salehi who is the head of Iran's atomic energy organisation is a road map that specifies bilateral action.
Inspectors will have access to the Arak heavy water site and the Gachin uranium mine in the south of the country – the first of a series of steps which are to be implemented within three months.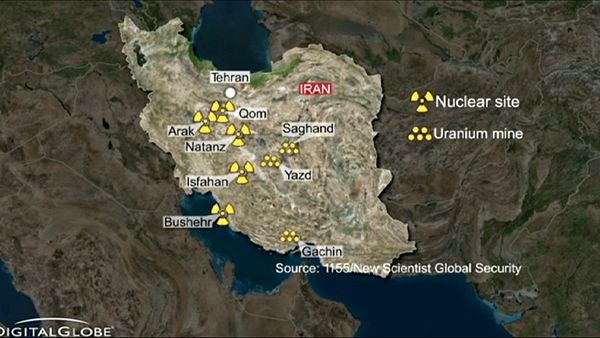 The news comes a day after Iran and western powers failed to reach a deal on curbing Tehran's controversial uranium enrichment programme in exchange for the easing of economic sanctions.
Britain announced on Monday it had revived diplomatic relations with Iran two years after an angry mob ransacked the British embassy in Tehran.
Britain's Foreign Office said Ajay Sharma, currently the head of the ministry's Iran department, would take up the post immediately and hoped to visit Tehran this month.
"I am very much looking forward to renewing direct UK contact with the Iranian government and society," Sharma said in a statement. "This is very much in the interests of both our countries."
Sharma will be based in Britain but will travel regularly to Iran. He was deputy head of the British mission in Tehran in 2007 and 2008.
Iran's Mehr news agency said Tehran had appointed Mohammad Hassan Habibollah as charge d'affaires to Britain.
British Foreign Secretary William Hague said last month that Iran's approach to international affairs had become far more positive since Hassan Rohani was elected president in June, replacing hardliner Mahmoud Ahmadinejad.