The 'eyes have it' and they are everywhere, as France becomes the latest state to face accusations of "intercepting computer and telephone data on a vast scale".
The respected French daily newspaper Le Monde alleges that huge data files are stored at the headquarters of the DGSE intelligence service.
The French government denies the claim.
Paris is not alone; Britain's GCHQ intelligence agency is also accused of mass eavesdropping on private communications.
The EU is investigating these claims, while on the streets, people are uncomfortable.
"Nobody wants to have their emails checked everyday. It is wrong, definitely. I don't how they are going to stop it though. How do you stop it? They can just develop new technologies all the time," said one man in the British capital.
The use of social media allows snoopers unprecedented access to personal details and one London woman expressed her fears: "I personally don't use any online networking. I wouldn't use Facebook. I'm uncomfortable anyway, the idea that you have to declare that any of your images become their property by using it. So I suppose I am just naturally cautious."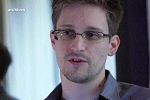 The highly classified leaking Odyssey of Edward Snowden
In Germany an NGO called 'Campact' has launched an online petition calling on the Berlin government to grant asylum to the surveillance whistleblower Edward Snowden:
"There must be an end to secret service spying on a global level and the stealing and storing of data. We need final and decisive action by the German government," said a Campact activist.
Snowden exposed the scale of surveillance carried out by the America's National Security Agency when he leaked classified intelligence documents.