Iran plans to produce 20,000 MW of nuclear power by 2020
Comments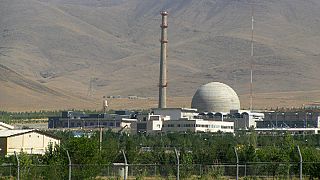 Iran intends to produce "about 20,000 megawatts of nuclear-generated electricity" over the next few years, according to the Director of the Atomic Energy Organisation of Iran, Fereydoun Abbasi-Davani.
"We will continue in line with our declared goals. The enrichment linked to fuel production will also not change" Abbasi-Divani added during the 3rd IAEA International High-Level Conference in St Petersburg, Russia suggesting there will be no change in the Iranian program despite the election of relative moderate new president Hassan Rouhani.
Iran's uranium enrichment programme has drawn international attention in recent years, as many Western governments oppose Tehran's nuclear plans.
Abbasi-Davani also said that work at Iran's underground Fordow plant would also continue, despite the West's desire for it be closed down.
The Islamic Republic claims that its uranium enrichment program is meant to be used to fuel a network of nuclear power stations as well as for medical purposes.