The NBA player who publicly announced he was gay took part win Boston's Gay Pride Parade on Saturday.
Jason Collins joined his Stanford University roommate, Congressman Joe Kennedy in joining thousand of marchers, posing for pictures with former Representative Barney Frank, the first openly gay member of the United States House of Representatives.
"It's an opportunity to celebrate with my community. And celebrate acceptance and tolerance with good friends," Collins said.
Collins announced that he was gay last month in an article he wrote for Sports Illustrated.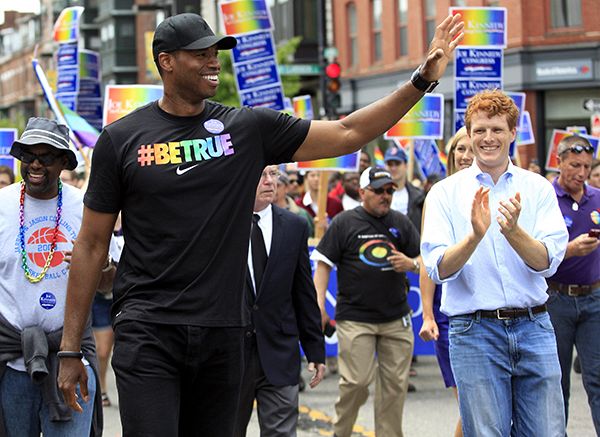 "It's a great day. Great day to share with a very good friend. And honored to have him here with us today. The reaction has been incredible. And really proud of him, and just proud to be here," said Congressmen Kennedy.