The Okhotny Ryad subway station, near the Kremlin, was closed during rush hours on Wednesday morning because of dense smoke and fire, evacuation is under way, a source in the Russian emergencies ministry's press office said.
"A power cable caught fire, evacuation is under way," the source said.
The incident happened at the end of the morning rush hour. Firefighters managed to douse the flames and ventilate areas affected by smoke.
According to the Moscow emergencies service, a fire broke out in a tunnel between Biblioteka Imeni Lenina and Okhotny Ryad, two stations of the Moscow Metro's oldest Sokolnicheskaya line.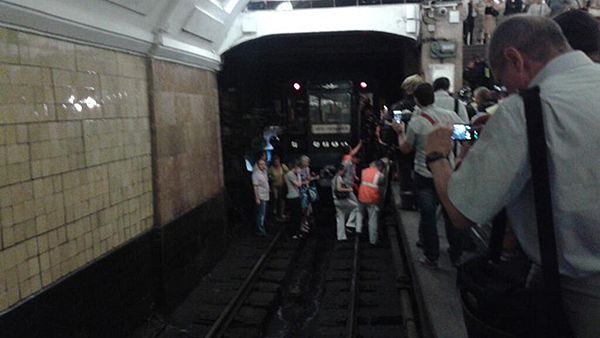 Photo by Twitter user @Avejalko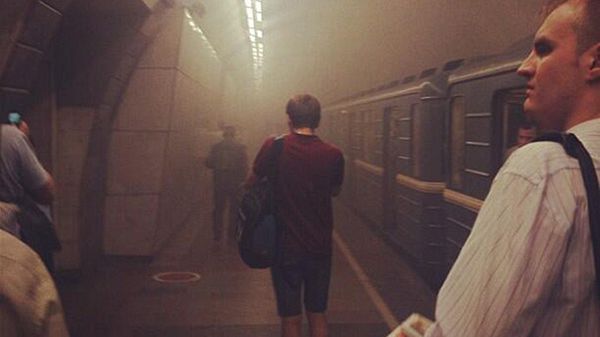 Photo by Twitter user @Foggy_Pete
Firefighting efforts began when electricity supplies were cut off, enabling firefighters to enter the tunnel.
A spokesman for the Moscow police department said smoke was detected inside a train moving towards the Biblioteka Imeni Lenina station.
The number of people injured has risen to 34, with 12 of them hospitalized.