More than a quarter of a million people died because of the severe famine that struck Somalia between 2010 and 2012, says the UN. The report, published in cooperation with the US-financed Famine Early Warning System Network (Fews-Net), adds that of the 258,000 people who died, more than half were children aged under five.
The famine was caused by a severe drought in the region, which slowed food production and pushed up food prices, and was exacerbated by conflict in the country; several Western aid agencies were banned by the militant Islamist al-Shabaab group that controlled southern Somalia. Fighting between al-Shabaab and forces loyal to the weak national government based in the capital, Mogadishu, are said to have drastically hindered the supply of food to those who needed it.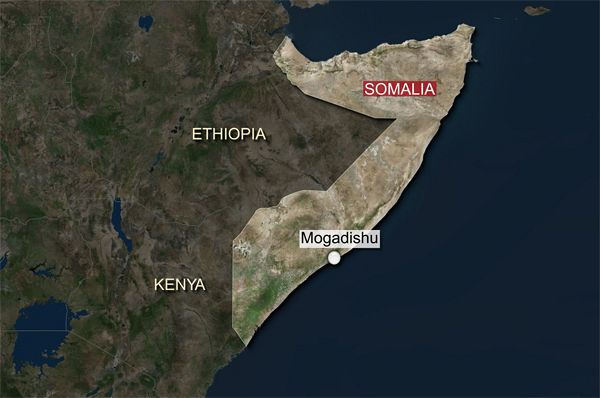 A Fews-Net official said the famine was one of the worst in decades, killing more than the 220,000 people who perished in the 1992 famine. At the height of the crisis, around 30,000 people lost their lives as a result of the famine between May and August, 2011. UN official Philippe Lazzarini said "The report confirms we should have done more before the famine was declared (in July 2011)."
The UN declared the end of the famine in February 2012, and while the conflict has subsided in relative terms since the famine, with al-Shabaab evicted from southern areas formerly under its control, attacks continue: one al-Shabaab strike in Mogadishu last month claimed the lives of 30 people.