Queen Beatrix leaves the Dutch throne to her son

Queen Beatrix of the Netherlands is preparing to abdicate today and leave the throne to her son, Prince Willem-Alexander.
Royal couples from Europe and beyond have been invited to the glittering occasion in the newly renovated Rijksmuseum.
In her final address before the ceremonial handover, Queen Beatrix thanked the Dutch people and urged them to support her son:
"Since I announced my intention to retire, I have been struck by overwhelming expressions of heartfelt affection. This was accompanied by a broad understanding for the desire to hand over my role to the Prince of Orange. By being intensely active in the national arena and through his broad interest in issues of the day, he is well prepared in all aspects."
Queen Beatrix is retiring after 33 years in the job. During that time she has been a popular fixture of Dutch life. Although largely exercising a ceremonial role, Beatrix has used her influence with captains of industry and political figures and made her views known on such issues as the environment.
Uneasy lies the head that wears a crown
read our dossier on Europe's monarchies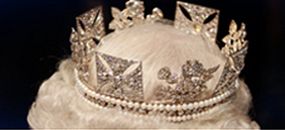 Timetable for abdication day (all times CET):
10.30-10.50
All the Royal family in balcony.
Speeches from Princess Beatrix and the King.
13.50
Princess Beatrix and others members of the Royal Family proceed to the Nieuwe Kerk
14.00-15.30
Swearing in and investiture of the King at the joint session of the two Houses of the States General in the Nieuwe Kerk. The King to deliver an address.
15.30
The King proceeds to the Royal Palace Amsterdam
16.30-18.00
Reception for royal and foreign missions, dignitaries and members of the States General.
19.30
The song for the King to be performed in the presence of the new King and Queen at the EYE film museum.
19.45-21.30
The King and Queen take part in a water pageant with their daughters on the River IJ