Deadly blasts wreak havoc at Boston Marathon

A suspected terrorist attack on the Boston Marathon has left three people dead and more than 170 others injured.
One explosion near the finish line sparked widespread panic among spectators. Moments later, 100 metres away, a second blast caused further chaos.
An eight-year-old boy is reported to be among the dead.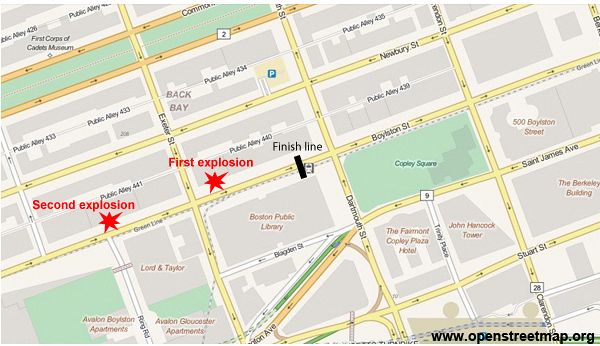 Emergency services who rushed to the scene were forced to perform a number of amputations.
For some, the bombings were all too reminiscent of the September 11 attacks on the United States.
Emir Razavi, a marathon participant from San Francisco said: "I went to get in the stands and there was an explosion and just white smoke all in the air, it was horrible. It is just traumatising."
One spectator struggled to describe the scene: "There were families all around us with kids yelling and screaming, I mean we were just trying to get away as quick as possible. But still, (being) around the tall buildings was scary."
A number of supplementary devices were found with the search intensifying for clues as to who carried out this attack and why.
For police, there will be substantial security video footage to sift through.