18/03/13 11:28 CET
| updated xx mn ago
| updated at xx
1363602495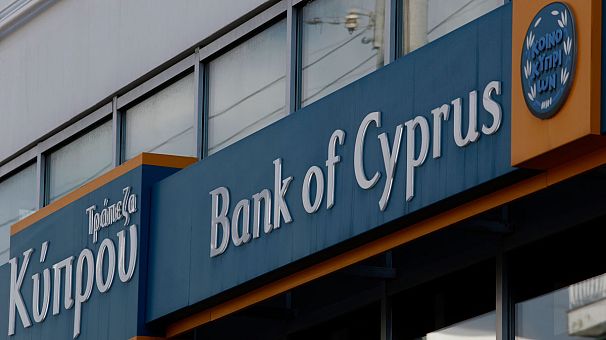 Plans announced at the weekend to tax bank accounts in Cyprus sent stock markets into a spin when the exchanges opened for a new week's trading.
The uncertainty has been prolonged by the announcement that a vote on the new measures in the Cypriot parliament – originally scheduled for yesterday but postponed until today – has now been delayed until 17:00 CET tomorrow (Tuesday). The new postponement will buy ministers some more time to revise the terms of the tax on bank accounts in Cyprus, in the face of acute public anger.
Stock markets in London, Paris and Frankfurt all opened sharply down on Monday and the euro fell, although some of the early losses were recovered as the morning wore on.
Investors were responding to the unprecedented decision by eurozone leaders, to partly fund a bank bailout for Cyprus with money from savers' accounts. Account holders in Cyprus have been appalled and many tried throughout the weekend to withdraw as much money as possible from their banks. There are fears that similar panic could spread to other eurozone countries.
Time to stage a run on your banks!
American economist Paul Krugman wrote in the New York Times: "It's as if the Europeans are holding up a neon sign, written in Greek and Italian, saying 'Time to stage a run on your banks!'"
The president of Cyprus Nicos Anastasiades told Cypriots in a televised address: "This solution is certainly not the one we would have wanted, but it is the least painful under the circumstances, because above all it leaves the operation of this country in our hands." Cyprus' president says 'bail-out is blackmail'
Ministers are rushing to make revisions to the plan, perhaps by making depositors with more than 100,000 euros in their accounts pay more than smaller account holders. One source told Reuters that one idea being mooted, although far from agreed, is a tax-free threshold for those customers with less than 20,000 euros.
On Sunday, Reuters quoted one source as saying that the tax for deposits under 100,000 euros may be cut from 6.7 percent to three percent, with the difference made up by a rise in tax for larger deposits, from 9.9 percent to 12.5 percent.
Russian anger
Many of the larger depositors in Cyrus' banks are Russian, and the bail-out terms have angered the Kremlin. A spokesman said that president Vladimir Putin considered the decision to tax accounts "unfair, unprofessional and dangerous."
Russia was considering extending a 2.5 billion-euro bail out loan to the island, but this extension may now be in jeopardy, with the Russian Finance Minister saying: "It turns out that the eurozone actions…took place without discussions with Russia, so we will consider the issue of restructuring the Cyprus loan."
More about: