16/03/13 00:35 CET
| updated xx mn ago
| updated at xx
1363390513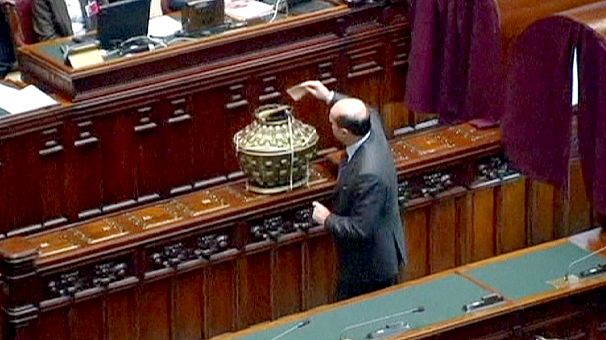 Italy's new parliament has sat for the first time since an inconclusive election, but failed to achieve even its first task, that of electing speakers for either chamber.
The majority centre-left led by Pier Luigi Bersani has ruled out any deal with Silvio Berlusconi's centre-right bloc, but can't get an agreement with the anti-establishment Five-Star Movement of Beppe Grillo.
However Bersani MP, Ernesto Carbone remains positive:
"Everybody is playing his own game. We have the majority in the Chamber but then there are the other parties and the other groups. We'll see what happens. Now I don't think we have a stalemate, it's more of a normal political dialogue about electing the speakers."
Voting will resume Saturday morning. Only once the two speakers have been elected can Italy's president begin formal consultations with party leaders to see if there is any prospect of forming a government.
Our reporter in Rome Alberto De Filippis said: "The Five-star movement is opposed to everyone. Beppe Grillo made a proposition complicating any negotiations. He proposed two Five-Star candidates for the lower house and the Senate. It means only one thing, a constitutional impasse. The worst way to start a new legislature."
More about: