The new Pope Francis, formerly Cardinal Jorge Mario Bergoglio, has been described as a humble and down-to-earth man of the faith, a man at ease among the general public in his native Buenos Aires.
He shares the passion his countrymen have for football and is an avid a fan of San Lorenzo, one of Argentina's top clubs; he received his club membership card after giving mass at a sports complex near the team's stadium. And like many a football supporter, he has had to deal with disappointment, experiencing the pain of his fellow San Lorenzo fans after their defeats, as well as their joy when the team wins. The club last won Argentina's national championship in 2007.
"He says he lives in a permanent state of suffering for San Lorenzo," said Oscar Lucchini, an architect and fellow fan who handed the then Cardinal his membership card after that mass four years ago.
The club posted a picture on its website yesterday, showing a smiling Bergoglio proudly displaying the club's colours.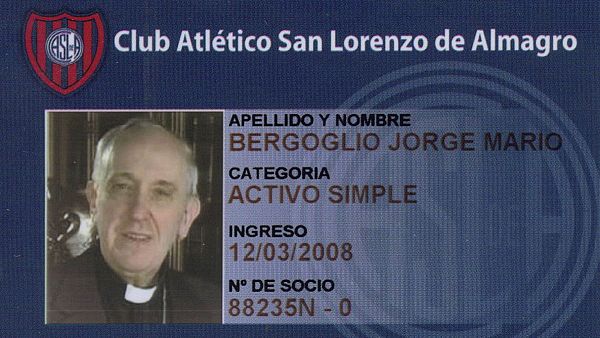 As archbishop of Buenos Aires, Bergoglio was known for his unassuming lifestyle. He lives near San Lorenzo's headquarters and, having shunned his chauffeur-driven car for public transport, is used to getting around the Argentine capital by bus. .
Pope Francis, is reported to have had one of his lungs removed during his teen years as a result of an infection, according to multiple sources. This serves as a credit to his doctors, since he is now 76 and has been apparently doing well since his lung operation, a pneumonectomy (removal of the entire lung), many decades ago.
He is the first pope to be a member of the Society of Jesus, a Catholic order founded in the 16th century by St. Ignatius Loyola. Its members, known as Jesuits, take a vow of poverty and are known for their work among the poor and their scholarship. During an economic crisis that gripped his home country over the last decade, Pope Francis, then Cardinal Jorge Mario Bergolio, asserted himself as a champion of the least fortunate and a defender of social justice.
"We live in the most unequal part of the world, which has grown the most yet reduced misery the least," Bergoglio told Latin American bishops in 2007, according to a recent profile in the National Catholic Reporter. "The unjust distribution of goods persists, creating a situation of social sin that cries out to Heaven and limits the possibilities of a fuller life for so many of our brothers."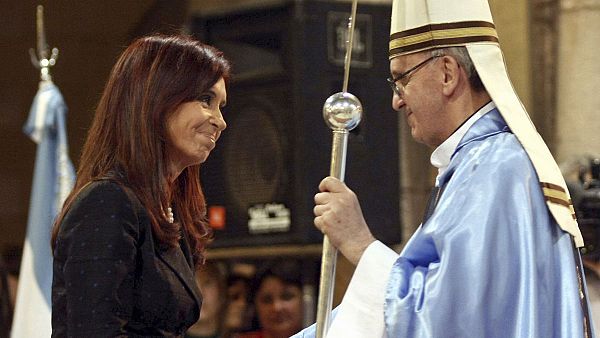 The new pope is known to be conservative on social issues. He has opposed abortion and gay marriage, and in 2010 he drew the ire of Argentina's president when he said that gay adoption was a form of discrimination against children.
He is known to walk the streets of Buenos Aires to talk to the people.
As pope, he may have to give up that luxury and find the right balance between his desire to connect with the man in the street and his role in the limelight as leader of the world's 1.2 billion Catholic followers.