Japan has been marking the second anniversary of the devastating tsunami and earthquake that claimed an estimated 19,000 lives and caused the worst nuclear accident in decades.
A national ceremony organised by the government was held in Tokyo on Monday to commemorate victims of the disaster.
Mourners across the country observed a moment of silence for those killed. They stopped to reflect at 2:46pm, the exact time the tsunami struck.
In the gallery below we revisit the places that were devastated by nature.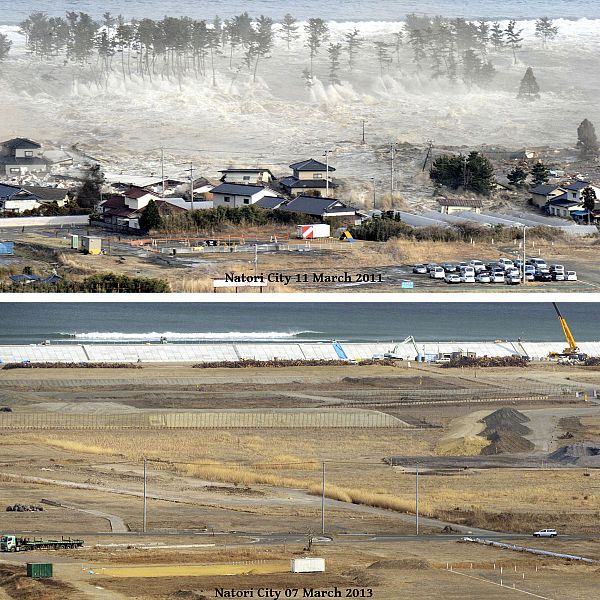 A 9.0 magnitude earthquake struck the country's northeastern Pacific coast on March 11, 2011, triggering a tsunami that destroyed thousands of homes and hit the Fukushima Daiichi nuclear plant, causing meltdowns and explosions in what has become the worst nuclear catastrophe since Chernobyl in 1986.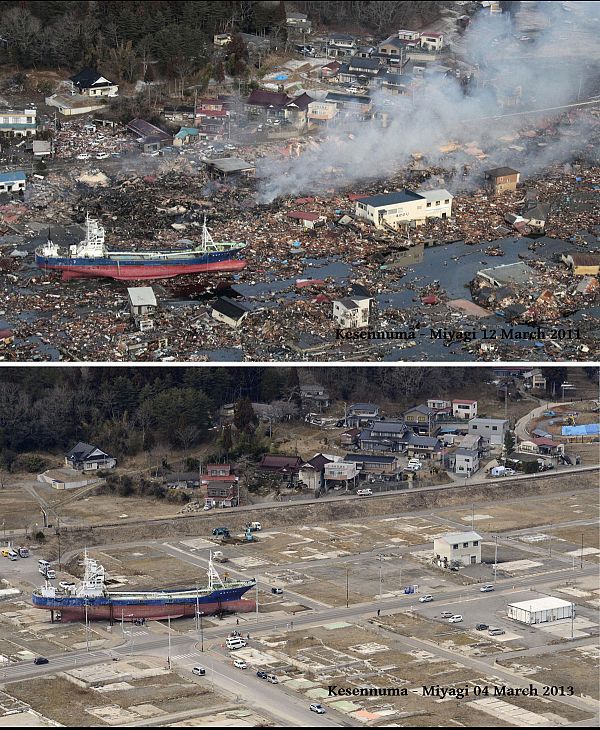 The anniversary has highlighted the country's continuing struggle to clean up the radiation that was unleashed, rebuild communities, and determine new energy and economic strategies.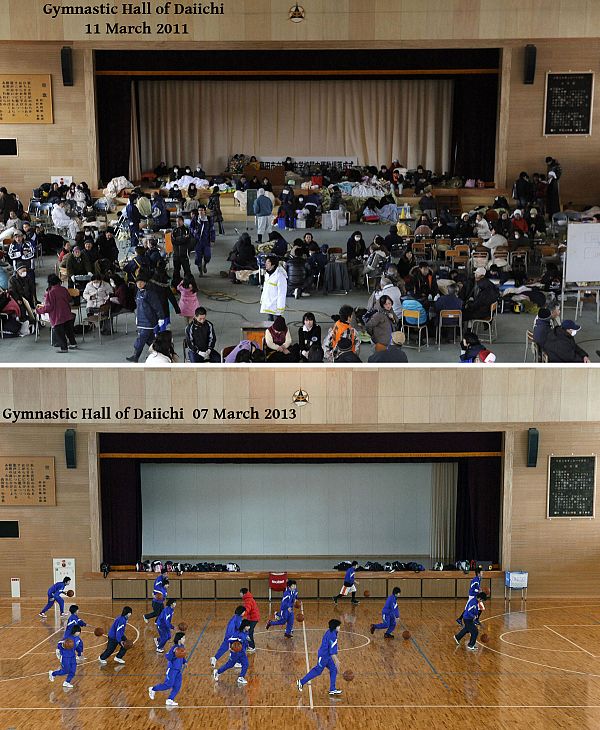 More than 300,000 people remain displaced and virtually no rebuilding has begun along the battered northeastern coast.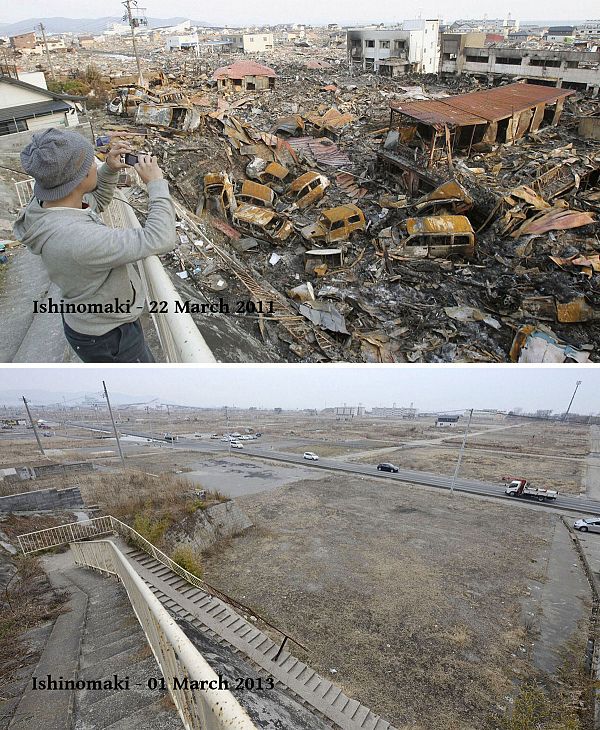 A group of 800 people filed a lawsuit on Monday in Fukushima against the government and Tokyo Electric Power, the utility that operates the plant.
It demands compensation the equivalent of 480 euros (US $625) a month for each victim until all radiation from the accident is wiped out, a process that could take decades.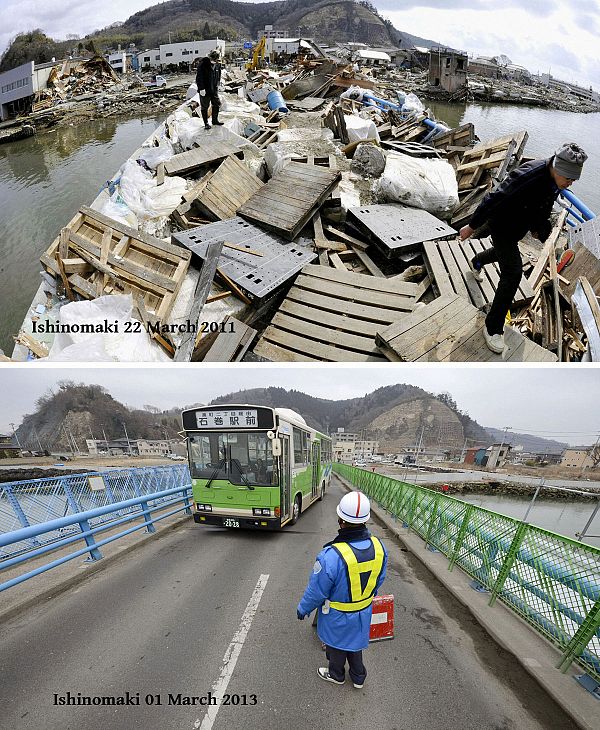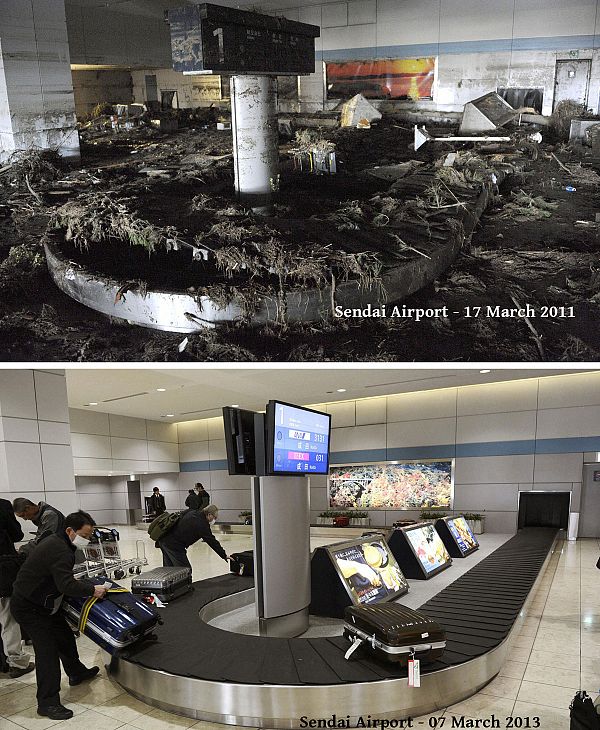 A change of government late last year raised hopes that the authorities might move quicker with the cleanup and reconstruction.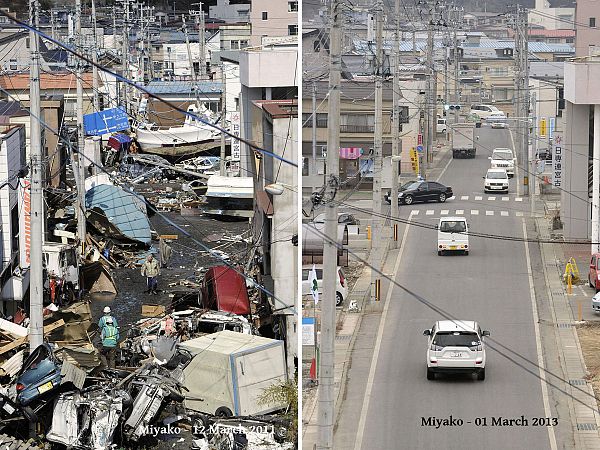 Since taking office in late December, Japanese Prime Minister Shinzo Abe has made a point of frequently visiting the disaster zone, promising faster action, and announcing plans to raise the long-term reconstruction budget to the equivalent of just over 200 billion euros from a little more than 150 billion euros.