It looked like there was a real super hero story when a Batman handed over a wanted man to the police in Bradford, England in the early hours of February 25.
In his cape and mask, the Batman brought in 27-year-old Daniel Frayne to Trafalgar House police station. Frayne was charged with handling stolen goods and fraud and will appear in court on March 8.
With the crusade all over the media, the Batman decided to unmask and reveal his identity and the fact that the alleged felon was a friend of his.
The man behind the mask was Stan Worby, 39, a take-away delivery driver.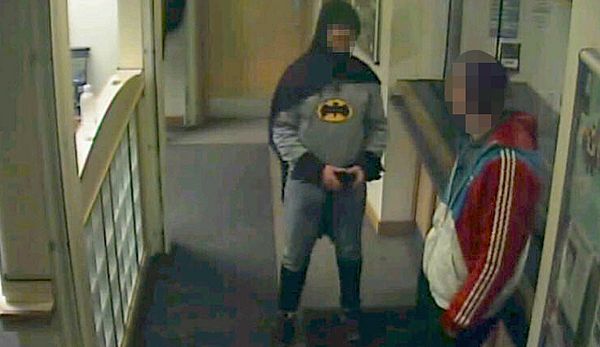 He told ITV's Daybreak: "Obviously it was done as a joke. He (Mr Frayne) wanted to get straight down. Obviously I wanted my bed. It was 1.30 in the morning."
He had been dressed as the super hero to attend a football game in London that was held between Bradford City and Swansea
"At the end of the day it was a practical joke, just between me and Daniel."
If there was any heroism in Mr Worby's actions, it could be found in being supportive of his mate in that thin cape. But he says he was wearing a full tracksuit underneath.
VIDEO: courtesy ITV/ Daybreak