South African paralympic star Oscar Pistorius will appear in court on Friday after being charged with the murder of his girlfriend.
Model Reeva Steenkamp, 30, was shot dead in Pistorius' home in the outskirts of the South African capital, Pretoria, in the early hours of Thursday morning.
Although judicial procedure in South Africa usually prevents police from naming suspects before they appear in court, a spokesman for the National Prosecuting Authority confirmed that Pistorius has been charged. Earlier, a police spokeswoman had confirmed that a 26-year-old man had been charged with murder and that 26-year-old Pistorius and his girlfriend were the only people present in the house at the time of the shooting.
There were no other suspects and there were witnesses, the spokeswoman said, adding that there had been "previous incidents" at Pistorius' home involving allegations of a "domestic nature."
 
According to police, the incident happened at 03:00 in the morning local time (04:00 CET) at the house in the high-security Silverlakes complex on the outskirts of Pretoria. They were called to the scene by someone other than the suspect and upon arriving there they found a 9mm pistol.
Unconfirmed media speculation in South Africa suggests that Pistorius may have thought Steenkamp was an intruder and that she may have been preparing a surprise for Valentine's Day. One of the last Tweets she had send from her Twitter account on Wednesday read "What do you have up your sleeve for your love tomorrow??? #getexcited #ValentinesDay".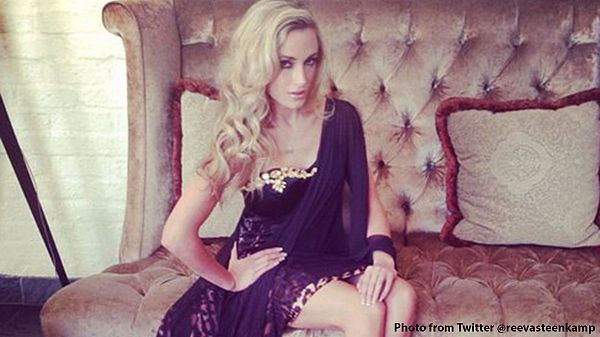 Track star Pistorius, known as the "Blade Runner", was the first double amputee to compete in the Olympic Games and is something of a national hero in South Africa. He was born without calf bones in either of his legs, which were both amputated in his infancy.
In races he uses carbon fibre prosthetic legs and for years dominated paralympic sport. He was allowed to compete in able-bodied sport after a 2008 ruling by international athletics' governing body, the IAAF. At last year's Olympic Games in London he reached the semi-final stage.