14/02/13 14:07 CET
| updated xx mn ago
| updated at xx
1360847275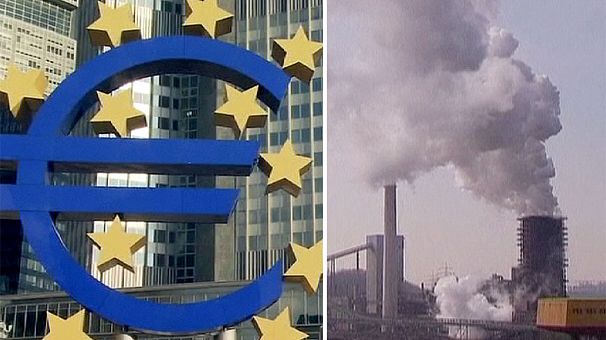 The eurozone slipped deeper than expected into recession in the final three months of last year.
GDP declined by the most since early 2009 as the region's largest economies, Germany and France, shrank – by 0.6 and 0.3 percent respectively.
The next two biggest – Italy and Spain – also remained deep in recession with 0.9 and 0.7 percent contraction.
For the whole of 2012 the economy of the seventeen countries using the euro fell by 0.5 percent.
It marked the currency bloc's first full year in which no quarter produced growth, extending back to 1995.
Within the zone, only Estonia and Slovakia grew in the last quarter of the year, although there are no figures available yet for Ireland, Greece, Luxembourg, Malta and Slovenia.
The greatest reported decline was in bailed-out Portugal, down 1.8 percent.
There are signs that countries like Spain are starting to benefit from internal devaluations – marked by wage falls and job losses aimed at making companies leaner and more productive.
The European Central Bank predicts the region will pick up later in the year although that is threatened by the strengthening of the euro.
More recent data for January have already suggested some upturn in the first months of 2013, in the bloc's stronger members at least, and if improvement comes it is expected to be seen in Germany first.
More about: