11/02/13 23:04 CET
| updated xx mn ago
| updated at xx
1360620284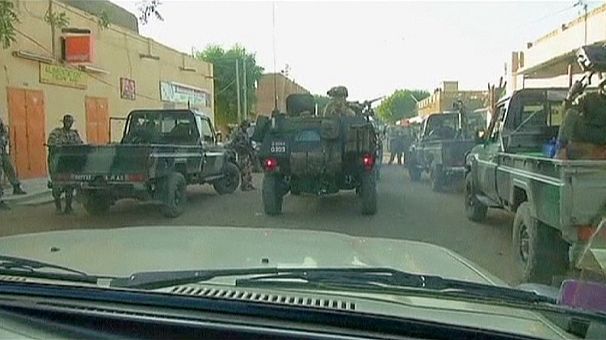 In Mali, French forces are leading efforts to secure the centre of Gao after Islamist rebels launched an attack on the town at the weekend.
Malian troops have been searching house-to-house for militants.
The guerilla strike has raised fears that France might become bogged down in a long and messy conflict there.
Two weeks ago Malian troops and French units cleared Gao of Islamists who had taken over the northern part of the country last year.
It was a brazen backlash by the rebels, who infiltrated the town after two suicide blasts at the weekend.
Four thousand French troops were deployed after a plea for help from the Mali administration, fearful that the Islamists were moving south towards the capital.
After encountering little resistance from the rebels so far, this latest attack shows the French to be vulnerable to hit-and-run strikes.
Mali's defence minister said three raiders were killed and 11 taken prisoner. Doctors said civilians died too, caught in crossfire.
The raiders engaged troops with assault weapons and rocket-propelled grenades for five hours.
The French government has said it wants to start withdrawing troops next month, to be replaced by an African force.
More about: