06/02/13 11:46 CET
| updated xx mn ago
| updated at xx
1360147571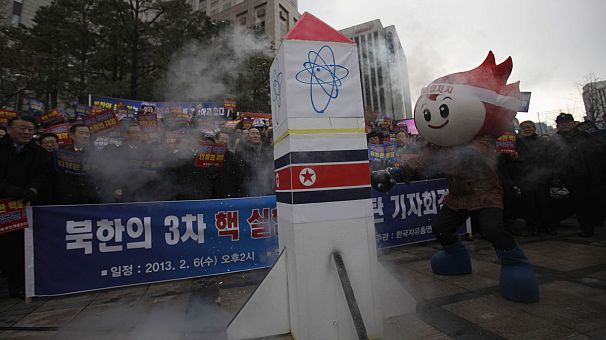 Demonstrators in the South Korean capital Seoul protested against a possible plan for North Korea to carry out another nuclear test.
It is expected to be imminent, although the exact timing is unknown.
The United Nations Security Council and Washington have warned Pyongyang not to go ahead.
Neighbouring South Korea is in range of its artillery and missiles.
In Seoul, activist Bong Tae-Hong said North Korea must be stopped:
"North Korea's planned nuclear test is not for defensive weapons, but for offensive weapons. That is why the international society condemns the country and put it under sanctions.
"If the North enforces the third nuclear test, we should work together to completely isolate the country," Tae Hong continued.
North Korea successfully launched a long-range rocket in December in violation of UN resolutions.
Pyongyang stepped up its bellicose rhetoric on February 5, threatening to go further than testing – in response to what it called "hostile" UN sanctions.
More about: