05/02/13 21:06 CET
| updated xx mn ago
| updated at xx
1360094772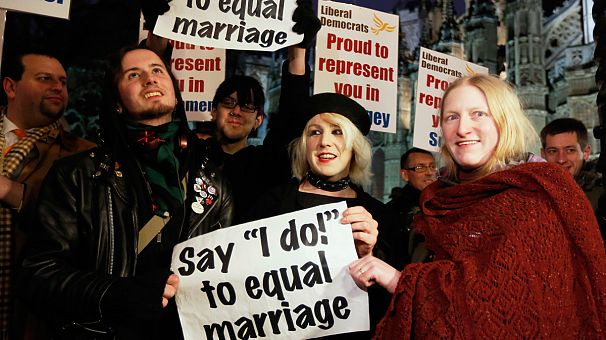 Britain's lower house of parliament has voted to back a law legalising same-sex marriage.
The draft bill passed by a 225 vote majority, despite opposition from a number of MPs within Prime Minister David Cameron's ruling Conservative party.
The legislation is still several stages away from becoming law.
Ahead of the vote, Cameron said allowing gay marriage was "an important step forward" for the country.
More about: