04/02/13 09:45 CET
| updated xx mn ago
| updated at xx
1359967512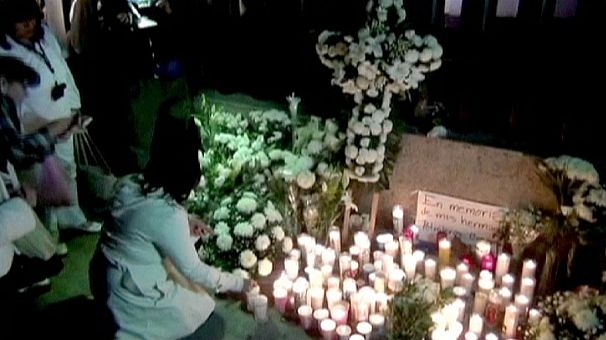 A night-time mass has been held for the victims of last week's explosion at the Pemex oil company 's main office complex in Mexico city.
Thirty six people have been confirmed dead following Thursday's blast at the state oil firm.
Three bodies were found over the weekend and one person remains unaccounted for.
Mexico's attorney general Jesús Murillo Karam, who toured the site on Sunday, has said it is too soon to tell whether the cause was an attack or an accident.
Pemex has a poor safety record, which includes several deadly incidents. An explosion last year at one of its gas facilities killed around 30 people.
More about: