No-one has been around Planet Earth more than Fred Finn. With more than 15 million miles under his belt he is – and this is according to the Guinness Book of Records – the most travelled person alive (and one can safely assume the most travelled ever).
The 71-year-old from Kent, England has visited 139 countries over the course of his remarkable life and his vehicle of choice is (or rather was) the now-retired Concorde: his total of 718 Concorde flights is a world record and he is the only person to have ever taken the supersonic airliner three times in one day. He even had his own seat on Concorde, 9a, chosen as its occupant was always the first to be served with food. When this seat was sold to someone else, Finn would join the pilot in the cockpit (these were pre-9/11 days when security was not what it is now.)
euronews got in contact with Finn through the worldwide travel website My Destination, one of the winners of euronews' 2012 Business Awards. He is helping the site launch its Biggest Baddest Bucket List competition, where one lucky winner will walk away with an all-expenses-paid, six-month trip around the world and a $50,000 dollar cheque on his or her return. To put Finn's travel achievements in perspective, even if the winner spent the whole six months flying rather than being at a destination, that would still only be a fraction of the time Finn has spent in the air, calculated roughly at around three years.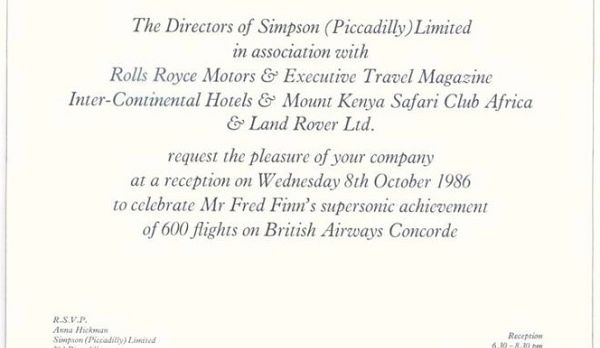 A retired international license manager, many of Finn's trips have been for business rather than pleasure, although he certainly doesn't see the two as mutually exclusive. "It's all been pleasure and all been business. I never get on a plane without anything to do when I get off at the other end. I see it as a pleasure doing business and a business doing pleasure," he says. "I think airports are a buzz, the whole experience is exciting, gets the adrenaline going. I do enjoy flying, I'm in my domain. There won't be a flight where I don't know someone or they don't know me. I ask the crew how they are, introduce myself to the cabin crew. I just want to be friendly with people. On a plane I'm in my own little world. I set my watch to the time of where I'm going, eat the right food etc. As long as I have a glass of champagne I'm fine!"
And he has never really been motivated by setting world records. When we asked him if the number of air miles he travelled ever became more important than what he did in his destination, he told us "I fly because I need to get where I'm going. It's my life. Racking up air miles doesn't inspire me."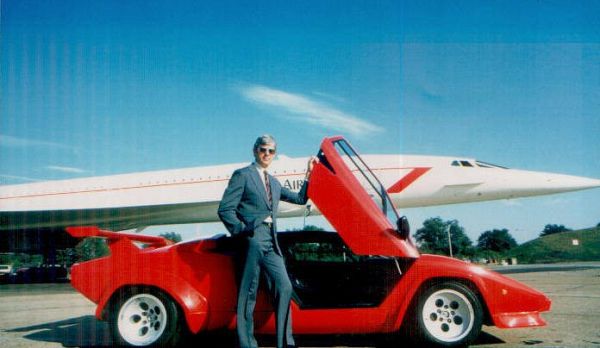 It has not all been an easy ride: Finn has been on-board a flight during an attempted hijacking and been forced into emergency landings for bomb threats and electrical faults. But he pays tribute to the professionalism of airline staff, explaining that "Anything you can't control is scary. But this is where the crew do an amazing job. In times like this, cabin crew are fantastic."
Although Finn calls it "ridiculous" that Concorde is no longer flying, he does admire new airliners. "I think the Dreamliner is fabulous," he says "It's a green airplane, so all built out of carbon fibre. The 747 is one of the most amazing planes ever built. I love it. I much prefer to fly on Boeing than Airbus. Airbus stole the technology from Concorde."
So what would he change about the flying experience? "Open seating. I think this generally takes longer for people to board. Allocating seating helps. Also, boarding people from the back first. Also security at the airport: it seems like there are two – one from the airport and one from the airlines. It's nonsense when you have to take your computer out of your bag; why take your belt and shoes off?! The highest fares are in London and it's there you get treated the worst. Give someone a uniform and they get overzealous."
The most seasoned flyer in the world has also noticed what he believes are slipping standards since the rise of the budget airlines. "I think people who fly on low-cost airlines don't fly on others. I think the price of travel today is reasonable. Have standards lowered? I think they have. Low-costs hire people at comparative wage rate. They can't afford large wages. Costs are cut. Airlines have to cut costs to meet high fuel prices, airport charges etc. and standards have gone down."
But there is obviously more than one way to get from A to B and Finn is equally as comfortable on the water as he is in the air:
"I love ocean voyages. I lectured on the QE2 on travel and kinetic friction once. I also love travelling by train. I've done that a lot in the Ukraine." (where he currently spends most of his 'ground-time' with his Ukrainian wife).
He would also love to travel on the Trans-Siberian Railway but to do the whole thing would take 11 days and he can't imagine being cut off from the world for that long; 11 days out of his life would be a big ask at the moment, he says. He also loves driving and fast cars but refuses to mount a motorbike, adding that he is not a body part donor.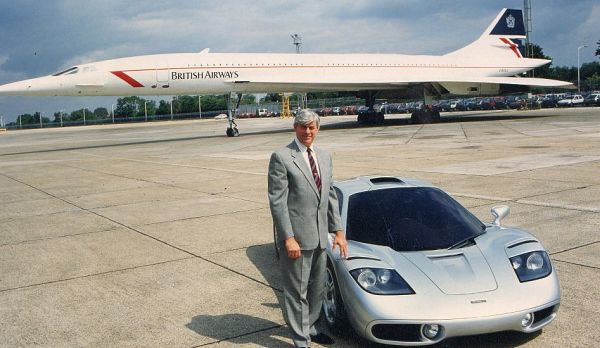 Of all the countries he has seen, he says that the most beautiful are Kenya, Ukraine, Croatia, the United States and the Seychelles. If there is one country he would like to avoid going back to, though, it's Nigeria, which is for him the least beautiful of his destinations.
There are still some places he has yet to visit and, of these, he tells us Antarctica is the one he wouldn't mind checking out. But if he could never travel again, where would he stay? "This is tough for different reasons. I like to be in Europe because I am European. I also like the four seasons and Europe is also accessible. I'd probably choose Ukraine. I like the seasons – autumn and spring in particular. I also love Spain – around Girona, and could live there."
Having seen most of Earth, he once had plans to go to the Moon but tells us this is not now on the cards. "I had tickets on Pan America but now it's out of business. Richard Branson has invited me 'to get some more air miles'. I don't think [going to the moon for me] is realistic at all to be honest. It's not affordable travel, and you can't see much once you are there. It would be more to say you have been".
Finn is particularly excited about My Destination's prize.
"It's fantastic! It's the biggest holiday prize I have ever seen and an incredible opportunity for someone, I have always said that travel has been one of the biggest educations I have ever had. Having met the co-founders and seen how passionate they are about it, I'm very proud and thrilled to be a part of it. I'd definitely recommend people to take part. It's a fantastic and quite possibly life-changing opportunity."
To visit My Destination and find out more about the competition and prize, let the banner below take you there…