01/02/13 17:44 CET
| updated xx mn ago
| updated at xx
1359737056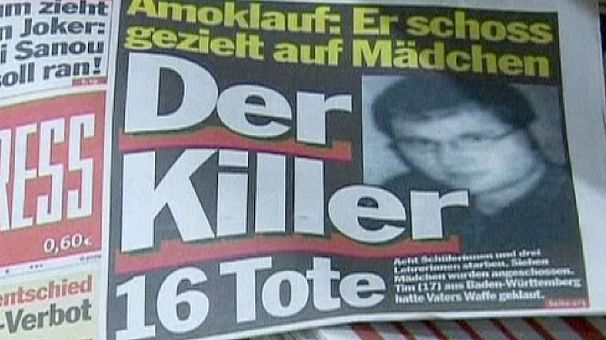 The father of the 17-year-old boy who went on the rampage at a German school has been convicted of involuntary manslaughter.
Joerg Kretschmer, was also found guilty of breaking gun laws.
In March 2009, his son Tim, took a pistol from his father's bedroom and used it to kill 15 people at a school in Winnenden and in the area around Stuttgart.
On the day of the massacre, the younger Kretschmer fled the school and was then involved in a shootout with police as he fired randomly at people and nearby buildings. He later turned the gun on himself.
Forensic evidence showed he had fired 112 rounds during the attack.
The judge gave Kretschmer senior an 18-month suspended sentence after the court heard how he kept his gun by his bedside rather than locking it away, as required by German law.
An earlier 21-month suspended sentence from an previous case was struck down on appeal because of technical irregularities.
More about: